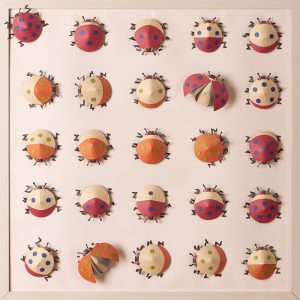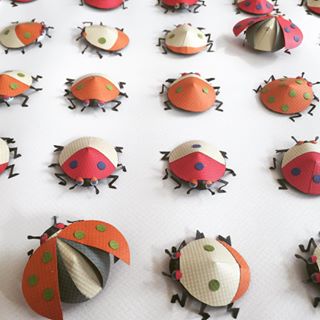 Moonlight Bug(2017年)
40.0 x 40.0 (cm) 額装
月をテーマにした展覧会のために制作。
丸い虫の背中の模様で月の満ち欠けを表現したら面白いなと考え、架空の虫の生態を想像しながら作りました。
飛び立っているのは新月模様の虫。
満ち欠けの順番、わかりますか?
A work for a moon-themed exhibition.
The pattern of the back of the worm expressed the phases of the moon.
I made while imagining the ecology of fictional insects.
It is a bug of the new moon pattern that is flying away.